Are you thinking about abraod studies specifically to study in Sweden? Are you having trouble deciding which study abroad places/programs are ideal for you?
Sweden, one of Europe's underappreciated study abroad locations, has seen a significant increase in interest from prospective students in recent years, and we believe we know why.
We've highlighted the top 10 reasons to study in Sweden, one of Scandinavia's most prominent countries!
No Language Barrier
While Swedish is the national language of Sweden, and it is a rich and beautiful language, Swedes ranked second in the world in terms of English as a second language abilities in 2017. As the globe grows more linked and businesses want to expand beyond national and linguistic barriers, Sweden is a great place to study and practise English.
A study abroad experience in Sweden, on the other hand, would be the greatest way to acquire some Swedish as well. The Swedish language, spoken by roughly ten million people, has many parallels to English, and learning some will make it much simpler to immerse yourself in your new cultural surroundings.
Phenominal History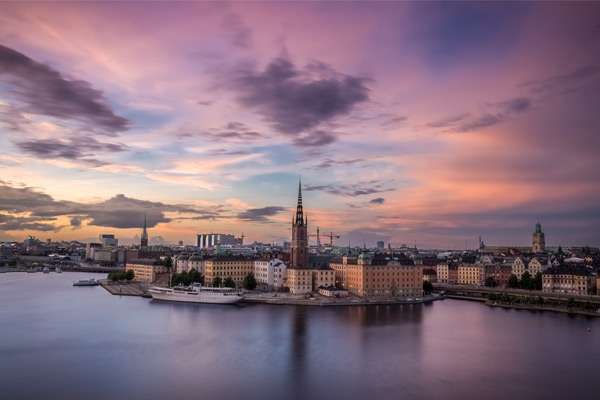 From the Vikings to Abba, Sweden has made significant contributions to history, and Swedes are not shy about honouring them. The historical highlights of Sweden are accessible and championed across Sweden through countless museums and festivals, and they are a delight to witness.
Furthermore, several museums provide free admission on a regular basis or on special days throughout the year. If there is a cost, students are usually given a substantial discount. Depending on your field of study, certain students may also be eligible for free admission to various museums.
By the time you leave Sweden, you will be astounded at how the Viking country has evolved into one of the most peaceful and equitable civilizations in the modern world.
Sweden is consistently ranked as one of the top nations in the world for non-native English speakers.
Because the courses are taught in English, you won't encounter any difficulties due to a lack of familiarity of the Swedish language. In reality, the Swedish individuals you encounter outside of the institution are also fluent in English.
Whatever you wish to study, it is available in Sweden. Depending on where you choose to study, there are dozens of institutions and hundreds of different undergraduate and postgraduate programmes available across the country. Even while most of what we stated above is about innovation, there are also a number of colleges that focus on social sciences (psychology, sociology), medical areas, and other fields that aren't as "technical" but are just as vital. Some colleges offer hundreds of courses in dozens of departments, allowing you to tailor your degree to exactly what you want to study and achieve. Few of the most demanded programs in Sweden is listed below:
Digital Business
Artificial Intelligence
Engineering
Master's Program in Computer Science
Master's Program in Telecommunication Systems
Master's Program in Software Engineering
Master of Science in Innovation and Industrial Management
Master of Science in Marketing and Consumption
Master of Science in Accounting and Financial Management
Master Program in Fashion Marketing and Management
MSc in Intelligent Automation
Master in Games User Experience
MSc in Human-Robot Interaction
Masters in Public Health
Master in Microbiology
Master in Astronomy
Master in Mathematics
Master's Programme in AI & Robotics
Sweden Scholarships Available
The Swedish government has set aside cash for two scholarship schemes especially. Scholarships are available to students based on their financial status, nationality, and merit. These awards, which are set aside by the Swedish government, significantly boost your chances of receiving a scholarship to pursue your desired study.
Several Swedish institutions provide a variety of scholarship programmes for overseas students to assist cover tuition and living expenses.
Here is a list of sweden universities that provide overseas students scholarships. Visit the websites of these colleges to learn more about university scholarships and how to apply for them.
Sweden University List:
Jönköping University
Dalarna University
Karlstad University
Karolinska Institutet
Halmstad University
Kristianstad University
KTH Royal Institute of Technology
Chalmers University of Technology
Linköping University
Linnaeus University
Lund University
Stockholm University
University of Borås
University of Gothenburg
University of Gävle
University of Skövde
Uppsala University
Unlimited Work Allowed
International students are permitted to work for unlimited hours while study in Sweden, allowing you to support your costs while completing your degree.
When you graduate, you will be eligible to seek for a six-month extension of your existing residence permit (student visa) to hunt for work or explore the possibility of starting your own business.
There are also several internship opportunities for overseas students with renowned firms like as IKEA, Tetrapak, Volvo, Oatly, and Spotify. Sweden is also a start-up hotspot due to the country's creative work culture.
We hope that this blog has enticed you to study in sweden and educated you the ways of working while study in sweden. For more information please fill this contact form or call us at 0331-2391110