Crossroad Consultants was founded with the view of providing top-notch education and immigration consultancy services to residents of Pakistan. Our global experience makes us the best at what we do. 
Crossroad Consultants has been placing international students in foreign universities for more than 5 years. We facilitate students to apply for quality institutes in Australia, Sweden, UK, Germany, USA, Canada, China & European countries.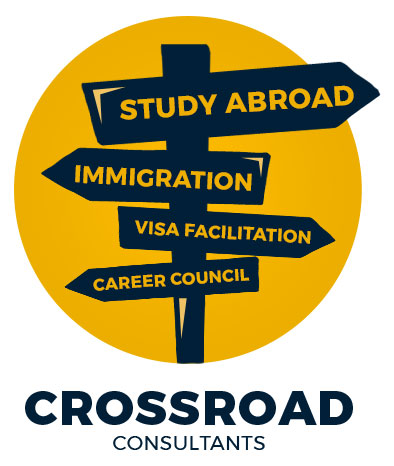 We also provide immigration consultancy services for Canada and Australia, assisting our clients in establishing a career abroad.

We work with students, helping them to identify their skill set and choose the university best aligned with their goals. We assist students in selecting courses and university and put their best foot forward when it comes to university applications. Our experts help you to ace your interview and IELTS and secure a good scholarship.
Crossroad Consultants has a vast network of offices in different countries including Pakistan, China, and Australia. We help our clients revolutionize their lives and fulfill their dreams by availing work and study abroad opportunities. Our seasoned visa consultants direct you towards the right study and work opportunities abroad and help you achieve your dream career.

We help throughout the process, guiding you about visa requirements and university admission. Breeze through the student visa process and start your international education journey.
Why choose Crossroad Consultants?
We are well-connected with international universities which leads to a high success rate of our students' applications. We have a database of more than 100,000 courses in top universities. We combine our experience and technology to help you make the best decision.
We make your visa and immigration processes swift, easy, and hassle-free. Whether it is filling applications or handling visa requirements, our consultants guide you every step of the way, making the entire process smooth and seamless.
We have partnered with 500 universities and have successfully placed students in universities across more than 10 countries. We boast of 1000+ satisfied clients and 5 years of experience in the industry.
Whether it is university admission, visa facilitation, immigration or accommodation arrangements, rest assured you are in good hands.