Finland is one of the world's most northern countries, and study in Finland is one of the greatest experience a student can have, while it may be off the usual path, this Nordic country is far from isolated. In terms of education, government openness, stability, and saunas, Finland is at the top of the world. But what makes Finland such a great place to study for overseas students?
Look no farther than Finland if you want to acquire a world-class education, immerse yourself in the Nordic culture, and study in the world's happiest country! Continue reading to find out why Finland is one of the finest destinations to study abroad.
1. Top-Class Education
With one of the world's greatest education systems, it's no surprise that over 14,000 international students have already picked to study in Finland as their destination abroad. Study in Finland continues to outperform the United States, the United Kingdom, Australia, and New Zealand in math, science, and reading, and Finnish universities are now in the top 3% of institutions worldwide. Finnish schools attempt to prepare pupils for the real world and equip them with the tools they need to live a fulfilling life beginning in early childhood. Students are taught using a multi-disciplinary approach that incorporates self-study, problem-solving, and self-development, ensuring a well-rounded educational experience from preschool to university.
2. Low Tution Fees
While tuition at Finnish institutions is free for students from Finland and other EU nations, overseas students who want to study in Finland pay between €6,000 and €16,000 per year in tuition fees.
In Finland, however, there is no scarcity of educational funding opportunities. Many colleges provide large scholarships to international students, which are awarded mostly on the basis of academic achievement. Some colleges may provide a complete scholarship, although scholarships that provide a percentage discount on tuition prices are more prevalent.
3. High Standard of Living
Finland offers students and families a good standard of living throughout the country. Not only are the Finnish education and healthcare systems world-class, but the cost of living is also affordable for most students, thanks to numerous student discounts on food and transportation around the country.
Work-life balance is also a key component of Finnish culture. Work, study in Finland, and vacation are all given equal weight, so employees and students are free to enjoy the results of their labour, kick back, and relax with their families and friends during their free time.
4. What a Beauty!!!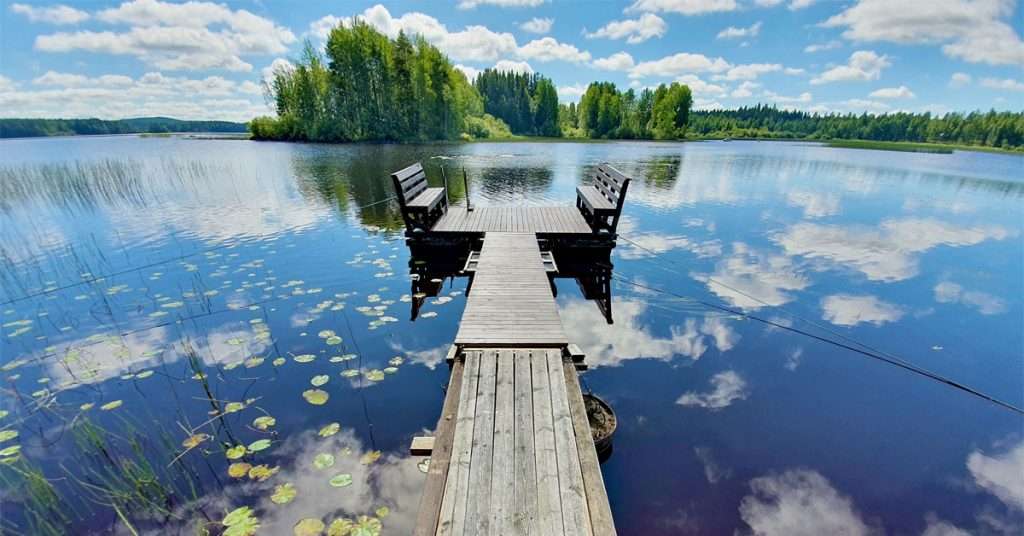 With the exception of a few islands off Finland's southernmost coast, the whole country is above the 60th parallel. Finland's geographical location, as well as its magnificent nature, making it an ideal study and exploration destination for students. In the summer, when the sun never sets, head north and trek around one of Finland's 168,000 lakes. Finland transforms into a winter paradise in the winter, with cross-country ski paths running through Helsinki's central park and the northern lights dancing across the sky.
5. Strong Culture
One thing to keep in mind if you want to study in Finland is that the Finnish people may appear quiet at first, but after you get to know them, you'll discover a kind, welcoming community and vibrant cities. Finns consume more coffee than anyone else on the planet (about 12kg per person per year!) Helsinki, Finland's capital, is "full of cafes, culture, and clubs." Spend your weekends wandering through flea markets and art galleries, and take in the city's vibrant music scene, which includes everything from classical operas to a rock culture that has made Finland a leader in yet another area: heavy metal bands!
We hope that we have convinced you enough to study in Finland. If you want more information please feel free to contact us or call us at 0331-2591110