Study in Turkey is an excellent choice for student if you want to immerse yourself in a new culture while being near to both the East and the West. Aside from the right blend of European and Oriental influences, Turkey has a developing intellectual reputation, with new and established universities aiming to provide international students with competitive education.
1. High Class Education
With a 94.2 percent schooling rate, Turkey ranks second in the world in terms of access to higher education. Turkey, as a member of the European Higher Education Area, is following the Bologna Process flawlessly; our Bologna rating is 5/5. As a result, the certificate you obtain from a Turkish university is accepted across Europe! ECTS is used as a course credit system in line with Europe, and all students receive a Diploma Supplement. Furthermore, Turkey is one of the most successful nations engaging in Erasmus + exchange programmes. In addition to Erasmus, there are other exchange programmes in Turkey, such as Mevlana and Farabi, that promote student and lecturer mobility.
2. Diverse Culture
Turkey has 207 universities and a population of 82 million people. The student population is close to 8 million. Turkey is the first country in the European Higher Education Area with this number of students. At 207 universities, there are over 60.000 different programmes. With so many options, you will undoubtedly discover a university and programme that suits you if you plan to study in Turkey.
Turkey, which has housed numerous deep-rooted civilizations on its land for hundreds of years, is virtually a cultural mosaic! Everyone in our nation, which has housed numerous civilizations, is tolerant and respectful of one another. Turkey, with its secure and tranquil atmosphere, is excellent destinatipn to study in Turkey for students looking for a bit of their heritage and maybe meeting others who speak their language.
3. Turkey you Beauty!!!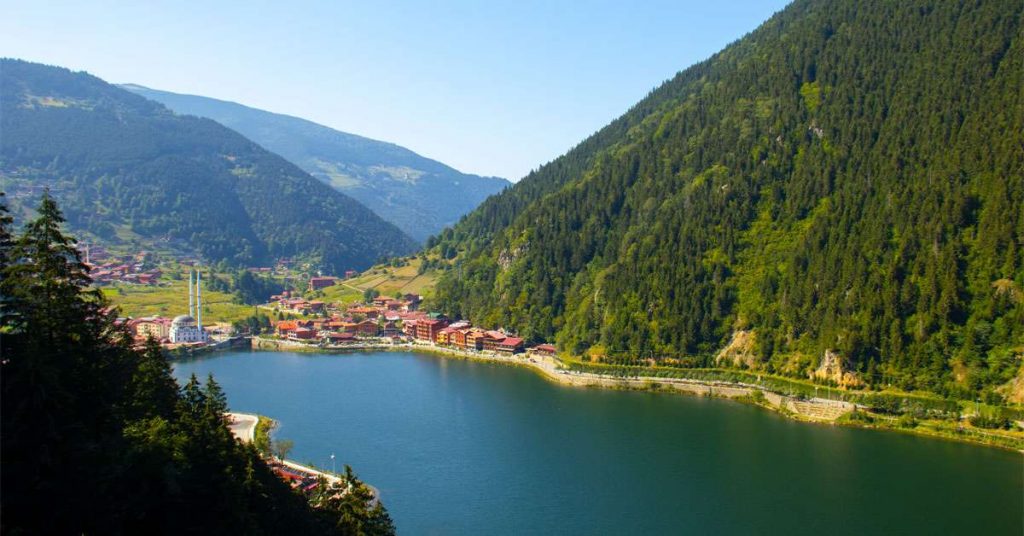 Turkey, which has four seasons, is known across the world for its natural beauty. Beside your happiness of study in Turkey, you can also enjoy swimming and water activities in the seas that surround Turkey, as well as skiing in numerous towns in the mountains, rafting in rivers, and participating in a variety of extreme sports. You will feel as if you are in heaven in Turkey, where there are many beauty that will only amaze you with their landscape!
You can never forget that Turkey has a huge history including Ertugrul which has a number of fans in Pakistan. Turkey has hundreds of historical and cultural sites dating back to antiquity, many of which are designated as UNESCO Cultural Heritage. Even in your regular life, you'll want to keep note of any traces you come across!
The generosity of the Turkish people is famous across the world! If you ask for assistance as a student, people will try their best to assist you with full sincerity and kindness. Turks will greet you as guests and will provide you with a variety of delectable delicacies. Make certain that you will not miss your home here!
4. Easy Life
Life in Turkey is less expensive than in most other nations. You can fulfil your necessities, such as lodging, food and beverages, and entertainment, at reasonable costs. You can stay in dorms on or near university campuses, or you can rent a house for a reasonable cost. Furthermore, as a student, you will receive a ticket at a reduced price or will be able to see the movie at a reduced price.
Turkey is also a convenient destination due to its location on the Middle Asian and European continents. Regardless of how you want to see Turkey, which has a plethora of tourist attractions, you will be able to get there swiftly and comfortably.
5. Massive Learning Opportunities
You can always choose to study in Turkey without having a language barrier as several programmes in Turkish universities are taught in English. You may also study Turkish, the world's fifth most spoken language! You may learn a new language by enrolling in Turkish classes offered by your university, and you can make friends from all over the world.
Also, it is really easy to study in Turkey as it is a student-friendly country, with at least one university in each city! Every institution has social organisations, sports teams, and cultural activities that bring students together and bring different geographies closer together. When you arrive in Turkey, you will realise that the most lively areas of the city are where students interact!
Crossroad always tries to bring exciting opportunities for the deserving students so that they can achieve their goals and make their name bright. Those who want to study in Turkey and enjoy its atmosphere. Please contact us or call at 0331-2391110