There are a numbers of scholarships in Australia for Pakistani students to support students to achieve their higher study goals and manage their accommodations.
International students can avail 100% Scholarships in Australia or partial scholarship which are awarded on undergraduate, post-graduate and doctoral level. Fully funded, partially funded, and Australian fully funded government scholarship for Pakistani students can be assessed (Free Assessment) by our professional education consultants after looking into your edibility. Students can apply for scholarships online and provide their supporting documentation.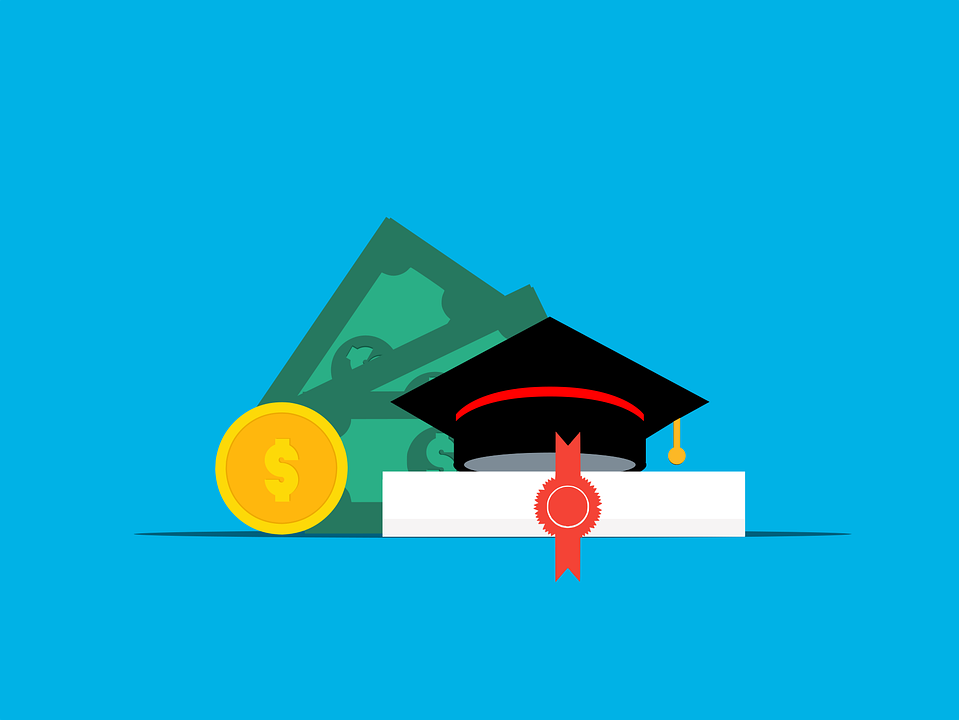 You can get Scholarships in Australia 2023 after you get a required IELTS score. Scholarships are entirely supported on the basis of merit. A fully funded scholarship in Australia pays for the student's tuition, housing, and other costs. Australia provides students complete freedom to choose halal food for themselves. Students with good reputations who meet their nationality requirements are also awarded Work Visas and Australian citizenship after completing their study.
Australian scholarships for Pakistani students is difficult to get but is not impossible !
Pakistani students get scholarships in Australia 2023
To be eligible for undergraduate scholarships for Pakistani students in Australia, you must:
Be an International Student in order to qualify for undergraduate scholarships for Pakistani students studying in Australia.
Have earned an Australian Year 12 or a comparable degree.
Complete all entrance requirements for the UTS undergraduate degree you've chosen.
Enroll in a full-time programs of study at UTS.
Get a full scholarship in Australia
Scholarships are mostly awarded on the basis of merit, and applicants must provide evidence of their eligibility. In Australia, there are no requirements for scholarships. IELTS is the only test that students may be required to take to verify their proficiency in the English language.
Does Australia give scholarships
There are number of Scholarships for the Australian Government's Research Training Program. These international student scholarships are given out by particular universities on behalf of the Department of Education. Each university has a different application process and selection criteria. Scholarships in Australia for International students 2023 is open to apply.
IELTS score required for scholarship in Australia
Scholarships in Australia – Eligibility for Australia Awards to avail scholarship opportunities in Australia
Minimum required English language proficiency score are as follows;
Scholarships in Australia
The major Scholarships in Australia for Pakistani students are:
Australian Government Research Training Program (RTP)
Provider scholarships
Scholarships in Australia for Pakistani students 2023
Scholarships in Australia for Pakistani students are a current issue of debate. One of the main reasons Australia attracts so many international students is because the Australian government actively sponsors education, making it effective in providing financial opportunities to individuals interested in studying there. Below are several opportunities for scholarships in Australia for international students if you wish to study in Australia but are unsure how to pay for it.
One common misperception among those considering studying abroad is that there are no scholarship opportunities for foreign students. That's incorrect. Governments and universities around the world appreciate outstanding achievers and offer a variety of scholarships to lure the best and brightest students to study in their country.
List of Scholarships in Australia for Pakistani students 2023
| | | |
| --- | --- | --- |
| Scholarship name  | Apply Date  | Eligibility of Student |
| University of Sydney International Strategic Scholarship  | September | Student must have an outstanding and excellent record of academic achievement and research potential |
| CDU Global Leaders Awards for International students in Australia | – | Minimum of 70% in the any of your previous degree or equivalent is required. |
| Endeavor Postgraduate Scholarship guideline  | Before June | Fresh under-graduates are freely eligible to Apply  |
| Macquarie vice chancellor's International Scholarship | March  | Achieve a minimum of WAM equivalent of 65 for Postgraduate applications; or a minimum ATAR equivalent of 85 for Undergraduate applications. |
| University of Sydney Scholarships for International students  | – | Applicant must demonstrate her/his previous research experience |
| Adelaide global academic excellence Scholarship  | June  | Open to citizens of any country's nationality |
| Australian government research AGRTP  | August  | Must satisfy the University's academic entry requirements to avail this scholarship |
| Australian award scholarship  | April | A person must be 18+ years old  |
| RTP Scholarship  | Varies April/Oct | A student must be a domestic student or an overseas student enrolled in an accredited HDR course of study at an Australian HEP |
| University of Melbourne graduate research scholarship 2022 | March  | Have to meet the entry requirements for a graduate degree |
| CDU vice chancellor international high achiever scholarship  | June | Must have a minimum score of 95% in their completed/previous qualification |
Australia visa is difficult
Any visa application in Australia requires a sizable quantity of supporting documents, and applicants frequently make the error of giving their application insufficient information. This is the main reason that visa requests are turned down. Different kinds of supporting documents are needed for each type of visa application.
Age limit for student visa in Australia?
There is no Age Restrictions for student visa of Australia, for ease, pakistani students must visit Australian visa consultants to get their process done easily.
At any age, you are eligible to apply for an Australian student visa. However, if you are under the age of 18, specific rules apply. For further information about this, get in touch with us. (Free Assessment)
Why Australia is a favorite destination for Pakistani students?
Behind the US and the UK, Australia is currently the third most desirable location for international students in the English-speaking world. There are many international students that prefer to study there due of the rich cultural diversity, hospitable locals, and excellent educational opportunities. all they offer good opportunities for scholarships including fully and partial scholarship in Australia for Pakistani students
International students can easily select the university and field that are best for them in Australia thanks to the large range of courses and degrees offered by Australian institutions. Which school best suits their needs and interests must be considered while selecting a degree programs for international students. Students have the option of attending universities, pursuing a career, or taking English language classes. Today, the world counts Australia's approach to technical and vocational education as one of the greatest and most innovative. It has a reputation for excellence across the globe in training and education. Australian universities are well-known for their proficiency in a variety of fields.
Fully funded Scholarships in Australia for Pakistani students
Yes. Fully funded Australian scholarships are available and cover a lot of expenses 
For students pursuing a Masters by Research degree or a Doctoral degree, the whole tuition price may be waived for up to two years or up to four years, respectively.
For students pursuing a doctoral degree, the living allowance can last up to 3.5 years or up to two years for those pursuing a master's by research.
Grant for relocation/Fare A ticket costing $2000 or $3000 is required for students coming from States or Territories other than Victoria.
For international students who need a student visa to study in Australia, Overseas Student Health Cover (OSHC) Single Membership is available.
Why apply with Crossroad consultants?
Book your appointment to get free assistance from best educational consultants in order to get Scholarships in Australia as a Pakistani students in 2023 with the hassle-free application process securing Australian study visa easily.