Choosing the right country to start your academic career is crucial when you have several best options. It offers students the possibility to have combined study and practical work experience. You can take internships, apprenticeships, and even work part-time in fields, related to your Advanced degree studies. That means that you will get both hands-on experience and the ability to apply what you are learning to what you are doing. It brings exposure effect on international students in Sweden. Importantly, you will look forward to having the best educational path to step in for your goal till graduation and beyond.
Sweden promotes high-quality education and makes its mark in the top QS world ranking. There are many Universities in Sweden for international students with countless courses and even complete degree programs offered entirely in English so that students can choose as per their preferences.
No Language Barrier
The Swedish language, spoken by roughly ten million people, has many parallels to English. Being an international student, learning and practicing a new language promotes diversity and makes it much simpler to immerse yourself in your new cultural surroundings. More than 80% of the population found in Sweden are fluent in English irrespective of their field and caste.
Phenomenal History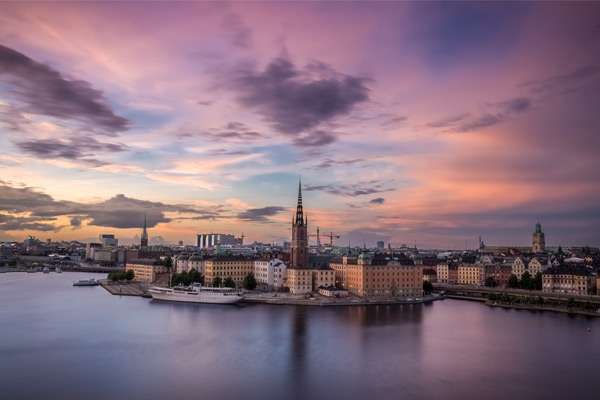 From the Vikings to Abba, Sweden has made significant contributions to history, and Swedes are not shy From the Vikings to Abba, Sweden has made significant contributions to history. The historical highlights of Sweden are accessible and championed across Sweden through countless museums and festivals, and they are a delight to witness.
Furthermore, several museums offer free visiting passes on a regular basis or on special days throughout the year. If there is a cost, students are usually given a substantial discount.

By the time you leave Sweden, you will be astounded at how the Viking country has evolved into one of the most peaceful and equitable civilizations in the modern world.
Wide Range Of Programs to Study in Sweden
Sweden is consistently ranked as one of the top nations in the world for non-native English speakers.
Because the courses are taught in English, you won't encounter any difficulties due to a lack of familiarity of the Swedish language. In reality, the Swedish individuals you encounter outside of the institution are also fluent in English.
In Sweden, there are dozens of institutions and hundreds of different undergraduate and postgraduate programs available across the country. Even while most of what we stated above is about innovation, there are also a number of colleges that focus on social sciences (psychology, sociology), medical areas, and other fields that aren't as "technical" but are just as vital. Some colleges offer hundreds of courses in dozens of departments, allowing you to tailor your degree to exactly what you want to study and achieve. Few of the most demanded programs in Sweden are listed below:
Digital Business
Artificial Intelligence
Engineering
Master's Program in Computer Science
Master's Program in Telecommunication Systems
Master's Program in Software Engineering
Master of Science in Innovation and Industrial Management
Master of Science in Marketing and Consumption
Master of Science in Accounting and Financial Management
Master Program in Fashion Marketing and Management
MSc in Intelligent Automation
Master in Games User Experience
MSc in Human-Robot Interaction
Masters in Public Health
Master in Microbiology
Master in Astronomy
Master in Mathematics
Master's Program in AI & Robotics
Sweden Scholarships for Pakistani students
Sweden universities provide scholarships to international students in government sector universities as well as in private universities. Which includes fully funded scholarships or partially funded scholarships based on students academic profile. Some might get the chance to study in Sweden without IELTS if other requirements are meeting the criteria. That's why we say, Sweden can be the best option in your study abroad goal. The Swedish government has set aside cash for two scholarship schemes especially. significantly boost your chances of receiving a scholarship to pursue your desired study program in Sweden.
Several Swedish institutions provide a variety of scholarship programs for overseas students to cover tuition and living expenses to make them live comfortably and concentrate on their study goals.
Apply for the top ranked universities in Sweden to up bring your career opportunity, Here is a list of Swedish universities that provide scholarships to Pakistani students.
Sweden Top Ranked Universities:
Jönköping University
Dalarna University
Karlstad University
Karolinska Institutet
Halmstad University
Kristianstad University
KTH Royal Institute of Technology
Chalmers University of Technology
Linköping University
Linnaeus University
Lund University
Stockholm University
University of Borås
University of Gothenburg
University of Gävle
University of Skövde
Uppsala University
Unlimited Work Allowed
Sweden universities allow you to work for unlimited hours during your study. It leads you to build up your potential and support your costs while completing your degree.
After graduation, you will be eligible to seek an almost one year extension of your existing residence permit (student visa) to hunt for work or explore the possibility of starting your own business.
There are also several internship opportunities for overseas students with renowned firms like IKEA, Tetrapak, Volvo, Oatly, and Spotify. Sweden is also a start-up hotspot due to the country's creative work culture.
We hope that this blog has enticed you to study in sweden and educated you the ways of working while study in sweden. For more information please fill this contact form or call us at 0331-2391110