Sweden is a Scandinavian nation surrounded by Norway and Finland in Northern Europe. Students can achieve their dreams if they opt to study in Sweden. With a population of over 9.5 million people, it is the third biggest nation in the European Union by area. So, what can an international student expect from Sweden?
Top 5 reason to Study in Sweden
High-Quality Education
Study in Sweden differs from studying in other countries because Swedish universities foster an open environment with a heavy emphasis on group projects. The Swedish school system places a greater emphasis on your academic interests rather than pressuring you to attain a grade. Swedish universities seek to prepare you for a successful future; because the job market rewards ambitious, inventive, and perceptive team players, Swedish institutions strive to foster these traits in their students. Degree programmes allow students to combine study in Sweden with practical work so that when they graduate and enter the job market, they have first-hand experience in their subject.
Almost everyone in Sweden currently speaks English; 91% of Swedes are multilingual, thus if overseas students from English-speaking nations are coming to study in Sweden, they should not be concerned about being unable to converse if they do not speak Swedish.
Highly Innovative Country
Sweden is one of the most modern countries in the world, and it is the origin of many great companies. Swedish institutions and industries have produced a number of successful innovations, including the computer mouse, Bluetooth, the pacemaker, the ball bearing, the dialysis equipment, and internet services such as Spotify and Skype. These latest discoveries are based on Sweden's long tradition of distinction in academics and research. Sweden is home to the Nobel Prize and numerous prestigious universities that date back to the 15th century.
Best Student Life
Sweden has a fascinating and distinct student culture that is entrenched in centuries of history. The cities with the greatest student populations in Sweden are Uppsala and Lund, where student nations, organisations particularly responsible for arranging student activities, abound. Each country has its unique atmosphere, and new foreign students have the chance to meet and mingle with both Swedish and other international students.
Furthermore, students in Sweden have access to a diverse and abundant culture in which to immerse themselves. Are you familiar with the Flogsta scream? Students in Uppsala's Flogsta district assemble every night at 10 p.m. to let out a collective scream into the night. It may appear weird at first, but it is only one of many examples of students banding together to help one another while also having fun.
Wonderful Nature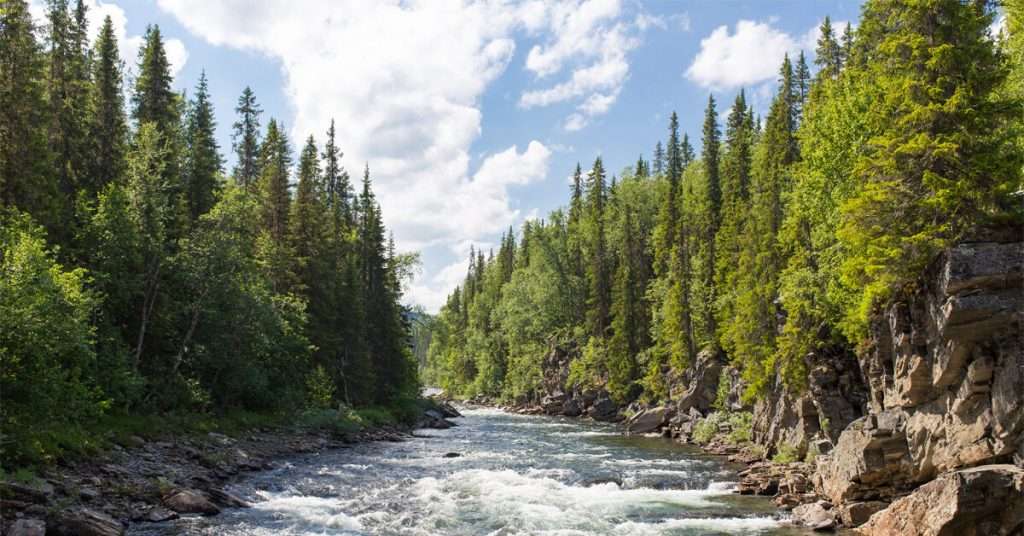 Witness the awe-inspiring Northern Lights or the long summer days. The geographical position of Sweden makes it ideal for natural aesthetic extremes.
With Sweden's "freedom to roam," the general people's entitlement to visit nearly all public land for recreational purposes, it's no surprise that Swedes are smart outdoorsmen.
Whether you like camping, skiing, ice skating, hiking, or fishing, Sweden provides foreign students studying abroad with a plethora of chances to experience everything that Sweden has to offer in terms of natural beauty. Students can study in Sweden and also enjoy the nature to maximize their good experience in Sweden
International Business
Look no farther than one of Sweden's numerous internationally-renowned firms for students looking for internships or job experience.
Stockholm is home to the headquarters of firms such as H&M and Spotify. If you happen to be study in Sweden's west coast, you could be interested in getting experience at Volvo's headquarters in Gothenburg.
In contrast to many other nations, Sweden does not place any formal limits on the number of hours a student can work. As a result, it is much simpler for students to locate work opportunities that will lead to long-term jobs.